Company Info
The Revolution of Herbs 'N' Food
In 1981, Mr. Loo Tet Nyen and his brothers inherited their ancestor's Chinese herbs knowledge and philosophy from China and started their first Chinese herbs store in Malaysia. The first store was called 'Kedai Ubat Chung Yu' and was located in Bukit Maluri, Kepong.
With a good business philosophy and mission, the business progressed and expanded. Within 4 years, the brothers opened another 2 branches; one in SS15 Subang Jaya (yr.1983) and another in Kepong Baru (yr.1985).
A few years later,in 1990, Kedai Ubat Chung Yu was renamed to Herbs 'N' Food. 4 years later, the fourth branch was opened in USJ Taipan.
What makes Herbs 'N' Food special from other typical herbs store is the variety made available to the community. Besides traditional Chinese herbs, Herbs 'N' Food also provides dried groceries and festive hampers. In the 2000s, Mr.Loo discovered a huge interest and passion for wines and other alcoholic beverages and decided to venture into them, adding to the variety of products available in Herbs 'N' Food.
To this very day, Herbs 'N' Food is still growing. With the second generation on board,the business has now taken a more modern approach. You can now shop online and collect in-store or have it delivered to your doorsteps.
Our Mission
Our mission in Herbs 'N' Food is simple – we are committed to making your shopping more convenient for you. We have a good variety of products that fits every household, which are reasonably priced and of good quality. We also have a dedicated team to provide you with the best customer experience.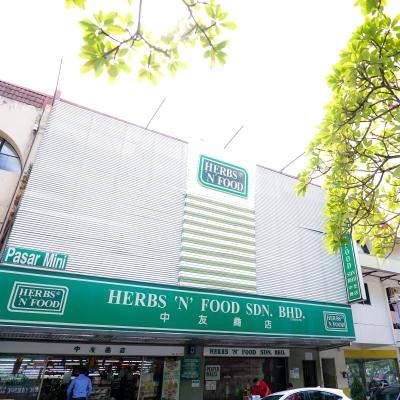 Herbs 'N' Food in Subang SS15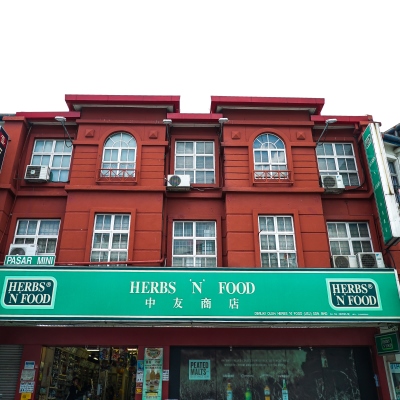 Herbs 'N' Food in Subang USJ
Our Vision
Our vision is to become one of the most important and leading herbs & liquor retailers in the Klang Valley.
To achieve this, we ensure that everyone in Herbs 'N' Food is passionate about our business and supports our vision.
In Herbs 'N' Food, we are like a big family. We strive together as one to give our customers the best shopping experience there is.Customer feedbacks are also important to help us improve and be better at what we do.